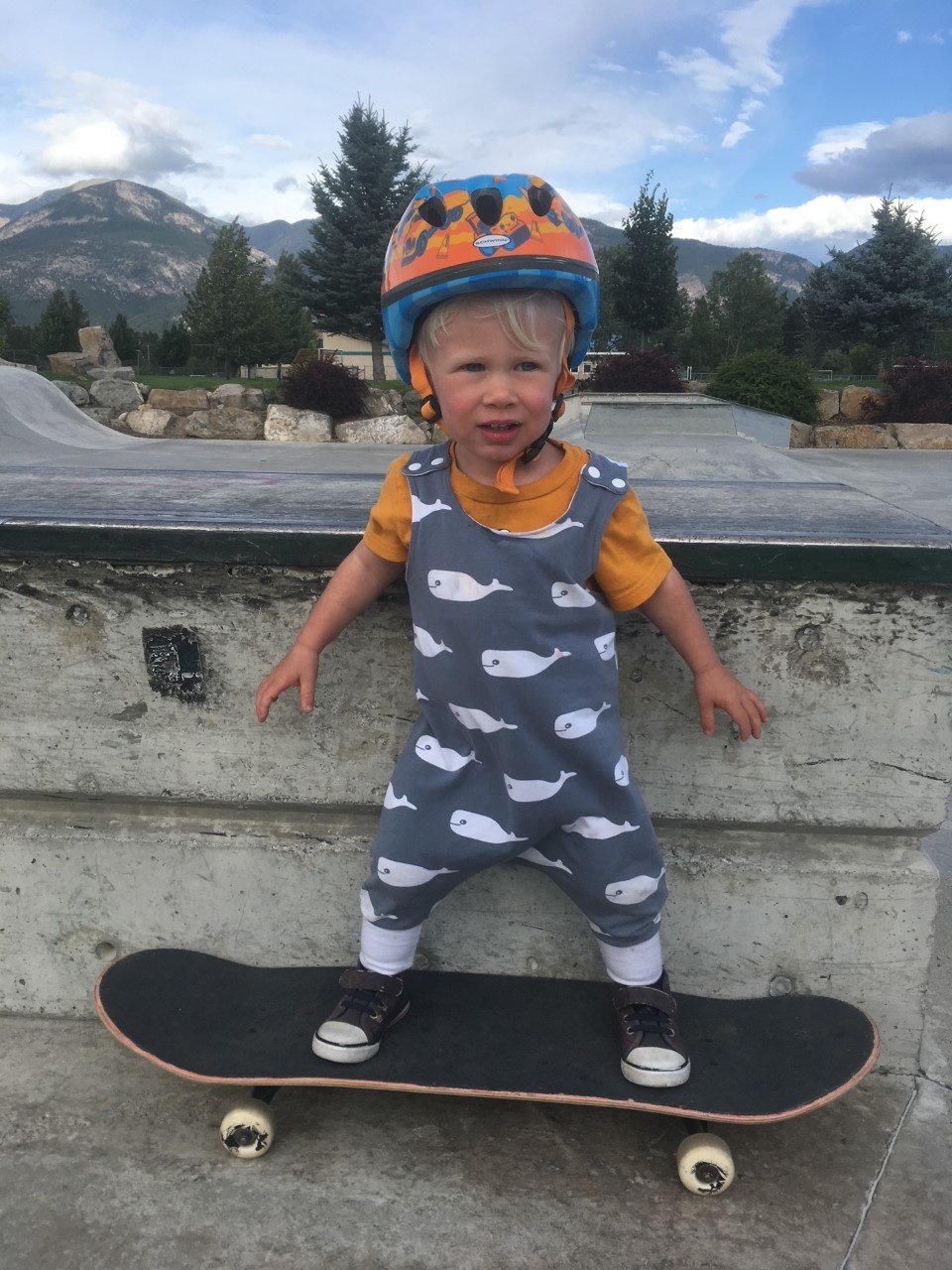 The best skateboards for kids and beginners
Starting skateboarding can be intimidating so choosing the best skateboard for kids or beginners is very important. Complete skateboards that are under$100, are probably toys and not real skateboards. Cheap/Toy skateboards usually have very cheap wood that chips and bends really easy, they also have plastic wheels, that don't roll well, instead of high quality urethane wheels. Also  the bearings are usually really low quality, and don't last. All these factors inhibit learning/fun, so to avoid ruining your childs first skateboard experience, buy a skateboard from an actual skateshop...(its that easy)... For this discussion we will only focus on traditional  skateboards,(popsicle shape), not longboards and cruisers.
To save money and still not compromise quality you can buy pre assembled complete skateboard.(from a skateshop). Some companies like Darkstar have complete boards,(first push), that are specific for kids. The boards come in smaller sizes for kids, they have softer bushings to make it easier to turn, and softer wheels for a smoother ride. If you are building your own complete consult the staff for the best options for size/ability/budget etc.
The best part is that ALL skateboard components, bought from a skateshop, are 100% compatible and upgradable. EVERYTHING FITS EVERYTHING!
Some basic fundamentals:
DECKS
Bigger boards are more stable but are harder to maneuver for smaller people, wider boards also are slower to flip, so a little more difficult to land that first kickflip, if thats what you are into. CANADIAN MAPLE IS BEST.. Again the deck can be changed as ability and users size increases. 
WHEELS
Bigger/softer wheels roll better on rough surfaces, so if you have no smooth pavement around go bigger 55mm+ and softer 95a or less. If you have a skatepark/smooth pavement, the harder the wheel the faster you go. Higher number = harder(usually)
TRUCKS
Truck width should roughly match the width of the deck, but doesn't have to be exact. For younger/lighter skaters pricepoint trucks are usually more than strong enough, exchange the bushings for softer to help turning if needed. 
HIGHLY RECOMMENDED TO PURCHASE A SKATE TOOL ESPECIALLY FOR DIALING IN YOUR FIRST SET UP!
(THIS CHART IS JUST A LOOSE GUIDELINE )