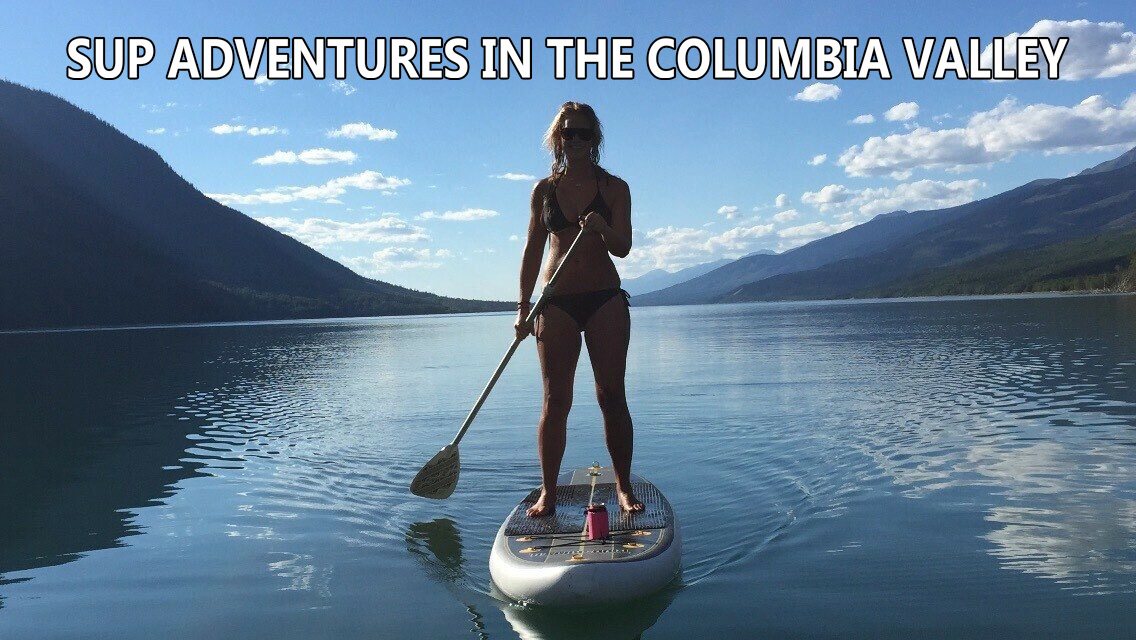 Ready for New SUP Adventures in Columbia Valley?
Whether you are looking for a calm, peaceful paddle around tranquil Lake Lillian or a half-day adventure down the Columbia River, there is something for everyone in the Columbia Valley. Or perhaps you want to hike your inflatable SUP into one of the numerous high alpine lakes and paddle at the toe of a glacier! The Columbia Valley, especially around Radium, Invermere, and Fairmont, offers many SUP paddling opportunities for all abilities. If you don't have an SUP and are dying to try one, 24-hour rentals are the way to go.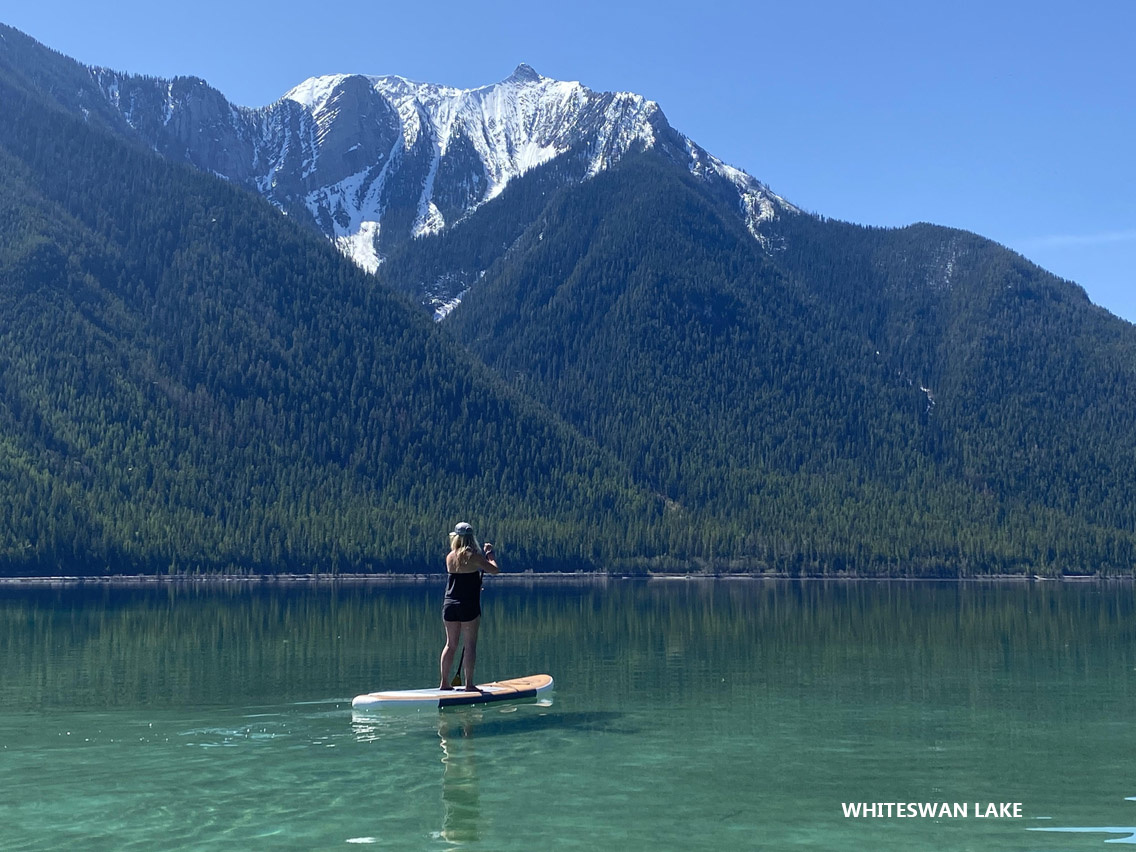 Kinsmen Beach is Invermere's most popular beach, with a sandy beach and amazing views of the Purcell and the Rocky Mountains. Plus, there are lots of amenities like picnic tables, beach volleyball courts, a children's playground, a lot of parking, a concession stand/washroom, and a roped-off swim area. Water access is very easy, especially from the smaller east parking lot. You can easily walk your board down to the shore and begin your paddle in the calmer waters of the "NO WAKE" zone of Taynton Bay. Anytime the wind is blowing from the north, Kinsmen is a good option.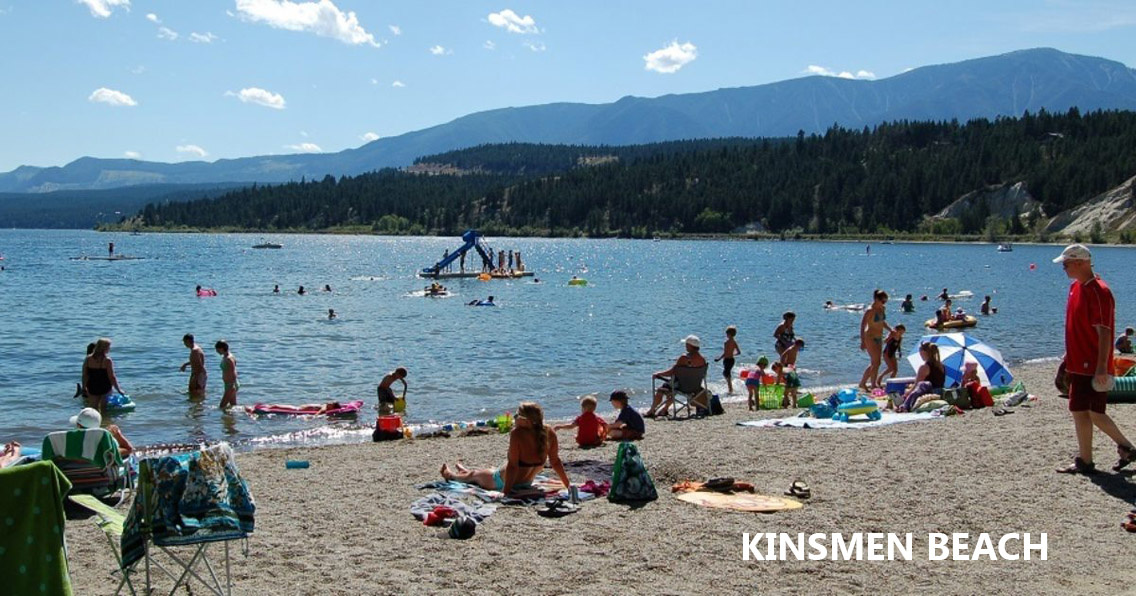 James Chabot Provincial Park is another great option for Lake Windermere and is located at the north end of the lake. It's got a beautiful sandy beach with plenty of grassy play areas, making it perfect for spending time with a 24-hour SUP rental and enjoying a picnic and other lakeshore activities. There is plenty of parking and flat easy access to the lake, so you can hop on an inflatable SUP and paddle away within minutes. James Chabot Provincial Park also provides washrooms, 40 picnic tables, and a roped-off swim area among other amenities.
Columbia Lake is located 20 minutes south of Invermere just outside of Fairmont Hot Springs. The lake is much less busy than Lake Windermere but access is a little trickier. The best ways to enter the lake are: 1) Paddle up the Columbia River by accessing it through the town of Fairmont. 2) Access the lake through Columere Park, which is semi-private, and at the south end of the lake at Tilley Memorial Park in Canal Flats. Washroom, boat launch, and picnic facilities are available at this beach.
Lake Lillian is located 10 minutes out of Invermere towards the Panorama Mountain Resort.  What's nice for SUP users is it is a smaller, boat-restricted lake. Plus, Lake Lillian offers the most shelter when conditions are windy. Facilities at Lake Lillian include a small parking lot, a day-use BBQ area, and adjacent cross-country mountain bike trails.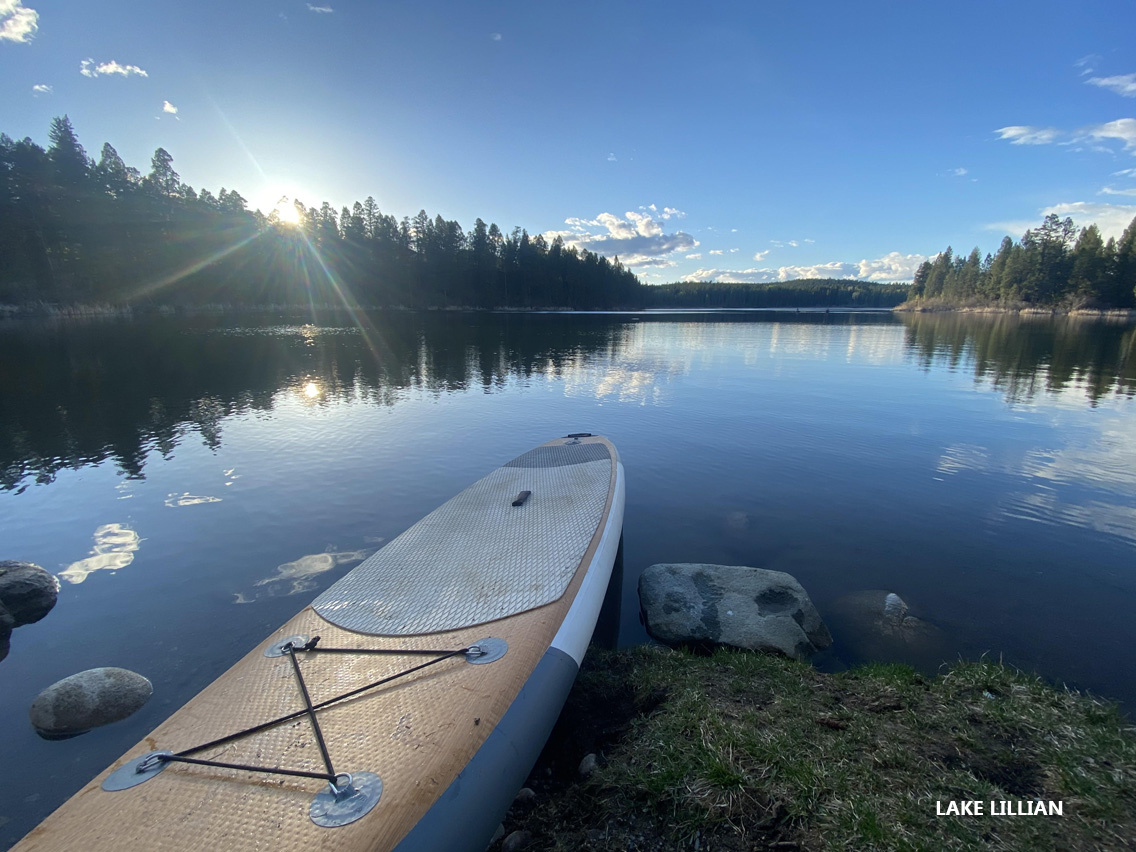 The Columbia River between Invermere and Radium is the beginning of wetlands that stretch over 180 km in length, ending at Golden B.C. It is one of the longest undisturbed wetland ecosystems in North America and one of the few remaining intact portions of the Pacific Flyway for migrating birds.  
It's a spectacular downstream paddle from Invermere to Radium that takes approximately 4 hours depending on the water flow. You can begin under the bridge at the entrance to Invermere and exit near Radium immediately after you go under the bridge for the Forsters Landing Road. There is a parking lot at both ends of the trip, which makes shuttling a vehicle a no-brainer.
Hike with a SUP
There are literally hundreds of small lakes that you can access with an inflatable SUP around the Columbia Valley. So you can gauge the difficulty of the hike, and determine if you can pack your SUP there, for what will be probably your most spectacular paddle ever! Inflatable SUPs can be easily rented for 24-hours or more so you can take your time exploring the area.
Between hearing our customers' personal tips and stories and our super active crew at Syndicate Boardshop, we know the ins and outs of the Invermere area and love sharing.  Stay tuned for upcoming blogs highlighting additional spots to enjoy a summer of stand-up paddleboarding.